Jaipur Watch Company
ENGRAVING THE NEW TIME WITH OUR HERITAGE VALUES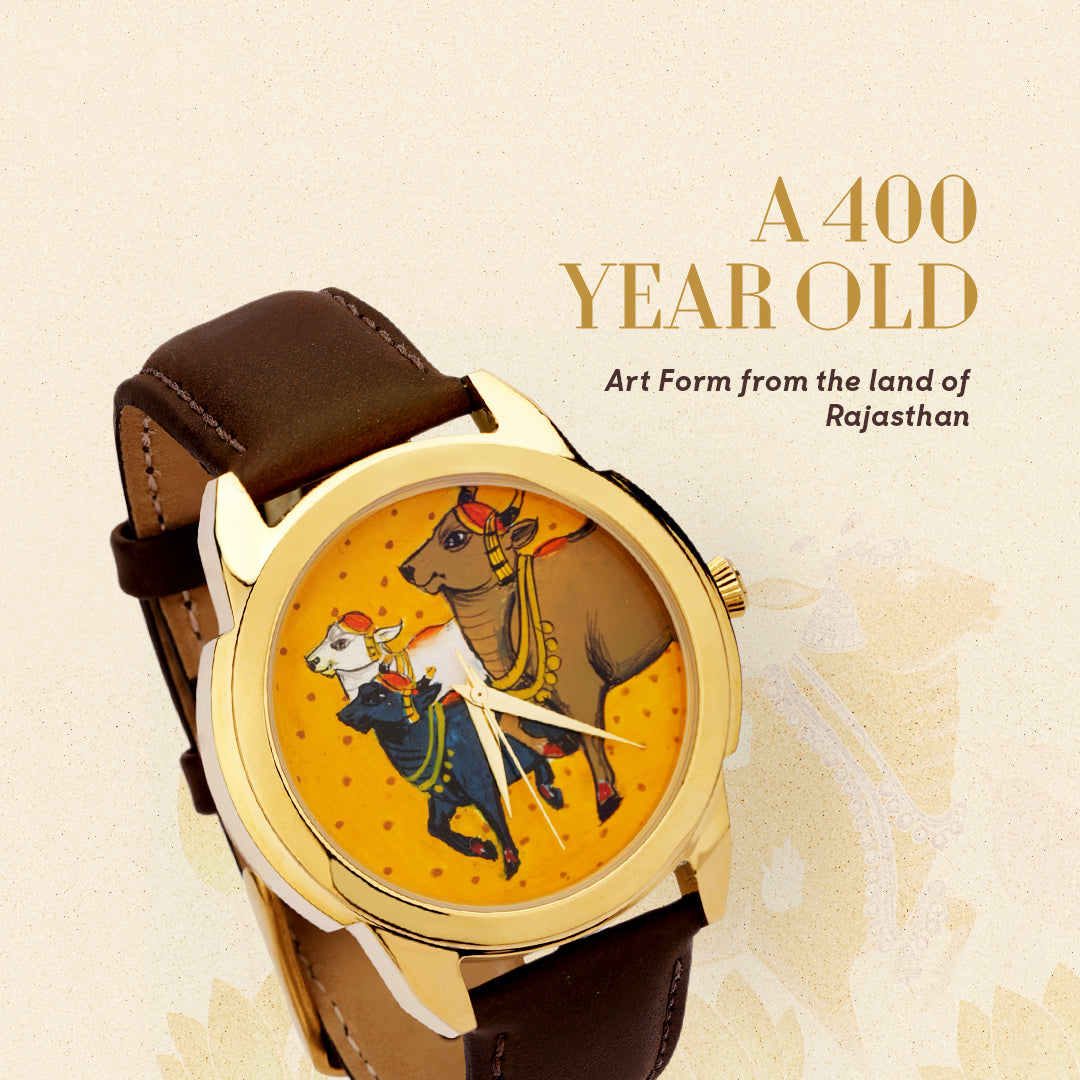 Pichwai Collection
Pichwai (pichvai) is a style of painting that originated over 400 years ago, in the town of Nathdwara in Rajasthan, India. Intricate and visually stunning, pichwai paintings depict tales from Lord Krishna's life. Creating a pichwai dial can take over a week, and requires immense skill, as the smallest details need to be painted with precision.
Shop Now
Filigree II
Filigree is a delicate embellishment in which skilled jewelers painstakingly solder fine,
pliable threads of precious metal which are then twisted or curled into a beautiful artistic
motif or design of the jewelry, or in this case,
the 'Filigree II Wristwear'.
Housing a genuine One Anna Coin from King George VI era which has 12 sides makes it a perfect fit for a watch.
Shop Now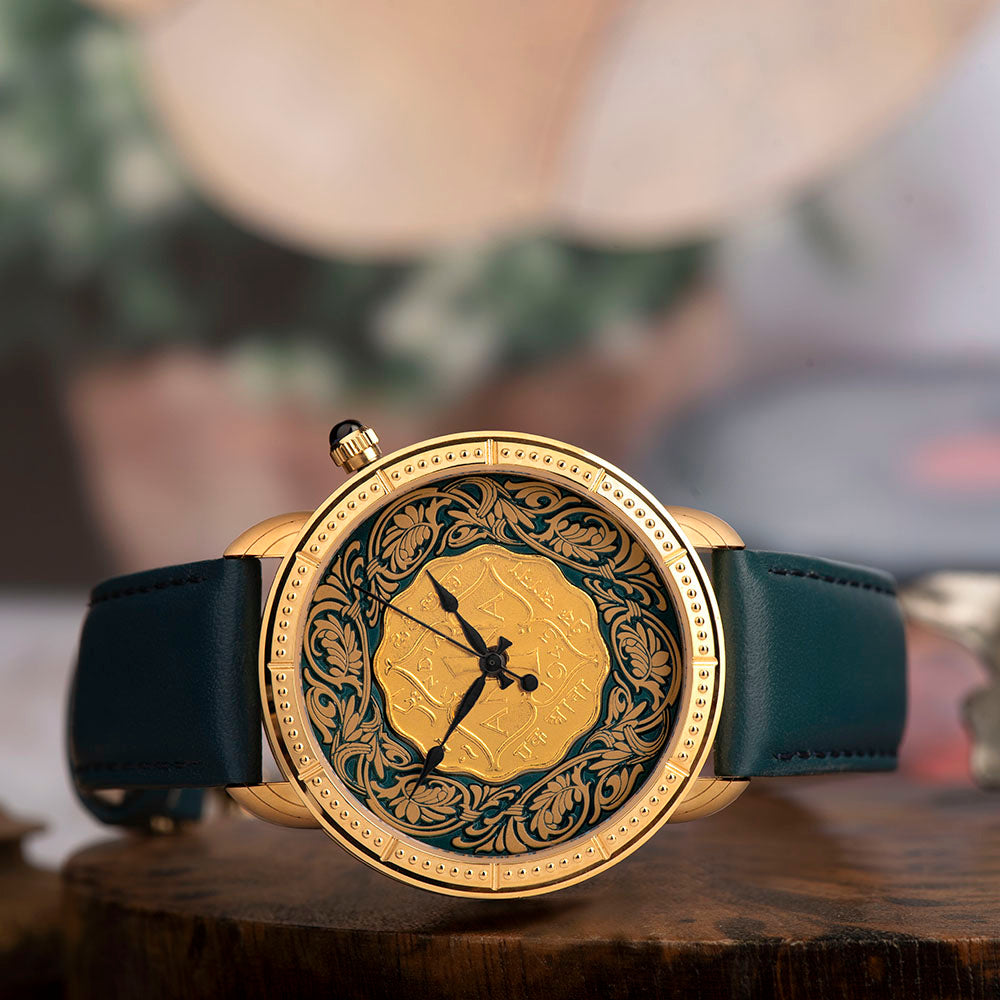 Featured In Shark Tank India